Visit second edition GreenTech Amsterdam
The second edition GreenTech in the RAI in Amsterdam takes place from June 14th until 16th. The final list of participants shows a lot of Dutch companies and also a lot companies from abroad.
GreenTech Amsterdam is organised around the themes of water, energy, crops and vertical farming. From these themes there are also crossovers between horticulture and other sectors. "Knowledge about climate control in horticulture is also available in other branches. This offers additional business opportunities. The GreenTech provides as a worldwide overview, with special attention to innovation. This is a unique position."
In the theme pavilions they demonstrate sustainable solutions for energy, water, crops, vertical farming and bio based applications for horticultural products. Exhibitors, workshops and seminars are the ingredients of each pavilion. At our booth, we are pleased to also show you the latest developments in our software. Specifically, we want to draw your attention to what is possible with our software in the field of vertical farming.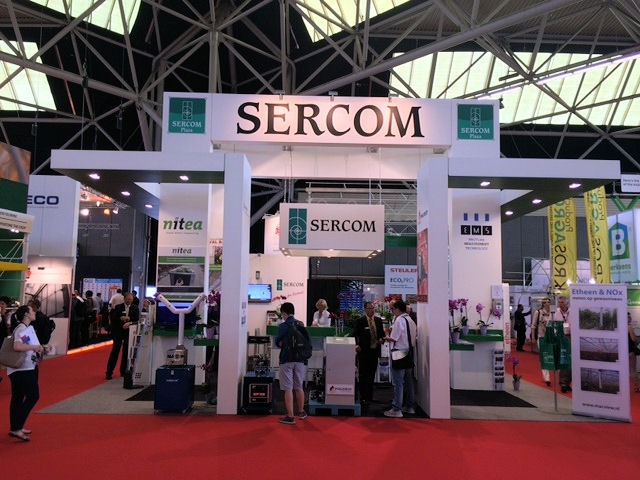 When
| | | |
| --- | --- | --- |
| Tuesday | June 14 | 10:00 |
| Wednesday | June 15 | 10:00 |
| Thursday | June 16 | 10:00 |
For more information about second edition GreenTech, visit the website: www.greentech.nl.
If you want to register directly for the Green Tech 2016, you can do so by clicking on the "Register Now" button.
Visit us at Sercom Plaza, booth 11.321.